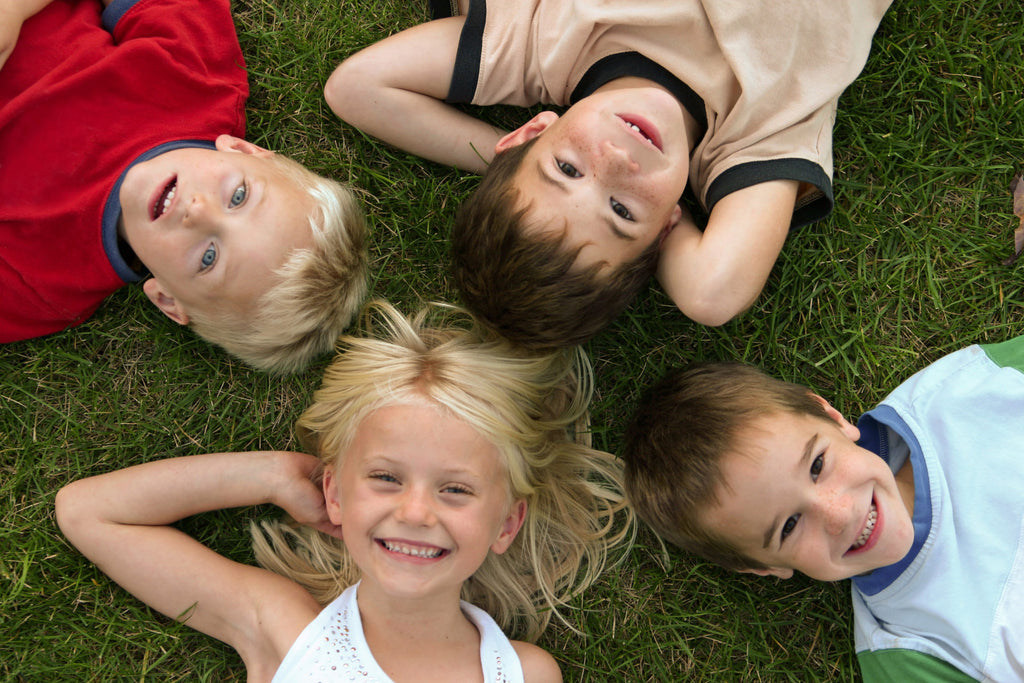 Top Reasons Why Organic Cotton is Best for Summer
Melting popsicles, sun-kissed faces, and long days spent playing outdoors epitomize everything we love about summer. As a parent, it is your job to make sure the fun lasts by keeping your kids cool and comfortable. There is one fabric out there that helps you do your job. Cotton. Better yet, organic cotton is the premium choice, giving you peace of mind about what is covering your child's body.
Cotton is the King of Cool
When it comes to children's underwear or briefs, your child needs a material that isn't going to allow sweat and moisture to pool in their underwear. After all, wetness trapped against the skin leads to rashes, welts, and blisters. Having a sore bottom because of synthetic fabric leads to cranky kids. So what kind of fabric should you look for in your child's underwear?
According to the Cotton Council International, cotton provides the greatest air circulation. What this means for your child is the more they move and sweat, the more their organic cotton underwear will help keep them cool. The way this works is that cotton absorbs the sweat from your child's body. By removing the moisture from their skin it helps minimize microbe and fungal breeding. We all know how disgusting playgrounds can be, and when is the last time you sanitized your child's bicycle seat? Exactly.
So help keep your child's bottom clean and clear by replacing their synthetic underwear with the organic cotton underwear in the Lily Collection and Gracie Briefs for girls, or the organic cotton boxer briefs for boys in the Grayson collection, both made exclusively by Lucky & Me.
Organic Cotton Protects the Outdoors
The joy of summer is getting to spend as much time as possible in the Great Outdoors. But what would your family's summers look like without the help of bees? No more blossoming apple trees. Forget the brilliant colors of flower patches. Say au revoir or adios to your favorite vegetables, freshly picked from your backyard garden. Bees are the kings of the outdoors, and unfortunately, conventional farming practices have put them at risk of massive devastation.
Enter the world of organic farming. In June 2015, The Organic Center released a report titled, "The Role of Organic in Supporting Pollinator Health," which the Organic Trade Association also published. This study proves that organic farming is effective in preventing bees from losing their habitats and dying due to chemicals used in conventional farming practices. Save the bees by going organic! Start by purchasing organic cotton underwear from the Lily collection and organic cotton briefs from the Grayson collection, only available at Lucky & Me.
Discover Organic Cotton Underwear
Using premium organic cotton fabrics and fashionable designs, Lucky & Me has discovered a way to help your child improve her or his comfort this summer, as well as the environment. Lucky & Me gives parents, grandparents, aunts and uncles searching from San Francisco to Miami for organic children's underwear exactly what they are shopping for—the best cotton fabrics that are designed to be comfortable and cool for summer.
Show your child how much she means to you by giving her more than just another pair of boring, scratchy, synthetic underwear that is sure to irritate her skin. Give her or him the quality and comfort of Lucky & Me organic cotton underwear and briefs. In addition to being super adorable, Lucky & Me products are treated using a vibrant blend of summer-friendly colors. Super luxe elastic bands, cute detailing, and a tagless backing are top reasons why adults everywhere are purchasing Lucky & Me children's underwear. Join the Lucky & Me family today by choosing organic cotton underwear for your little love!
---
By Rochelle Perera. Rochelle is Co-founder and Chief Product Officer of Lucky & Me. Rochelle is a mom who believes all children deserve comfy clothing. She grew frustrated with buying scratchy, badly-fitting underwear her daughter hated to wear and decided to take matters into her own hands. Rochelle has 20 years of experience in fashion, so she created Lucky & Me to offer parents comfy, quality, durable basics your kids will love. Rochelle enjoys bringing her expertise to our blog.