Choosing the right underwear style for our kids can be a challenge. Kids have their preferences. But you probably already have some clues from what your child likes to wear.
When it comes to comfort, it makes sense to listen to our kids. Some don't like the feel of loose fabric on their skin, others don't want anything too tight. Some kids like a lot of coverage, others like the feel of more minimal styles.
That's why we offer a variety of styles for girls' and boys' underwear. Check out our illustrated guide below for descriptions of each style with tips on which styles kids prefer.
For help with sizing, see our Fit Guide.
Figuring out the best underwear style for girls can be tricky - there are so many choices! Some girls prefer the minimalism of panty styles, others like the coverage and security of undershorts. We've got some descriptions and tips to help you decide which style might suit your child best.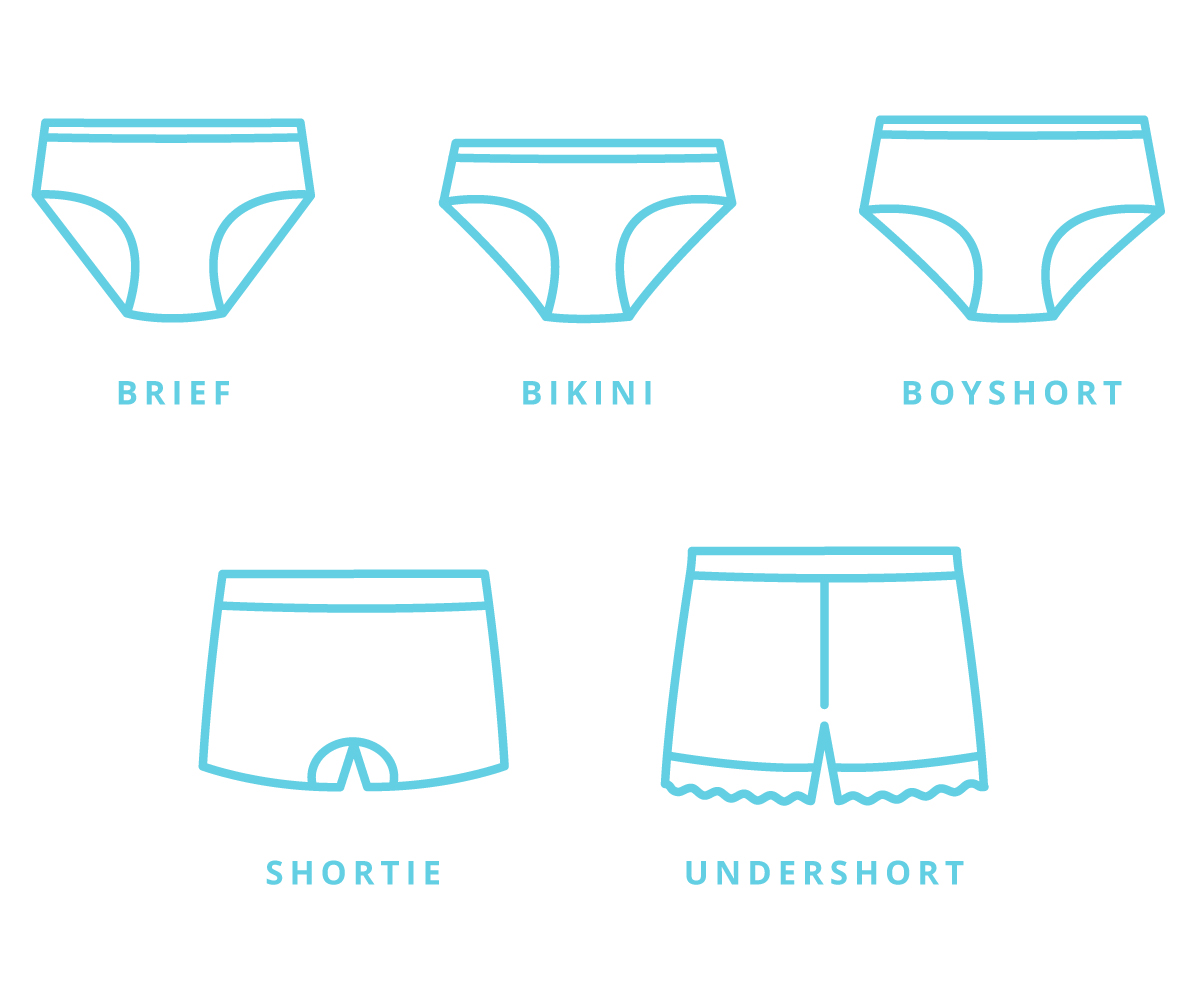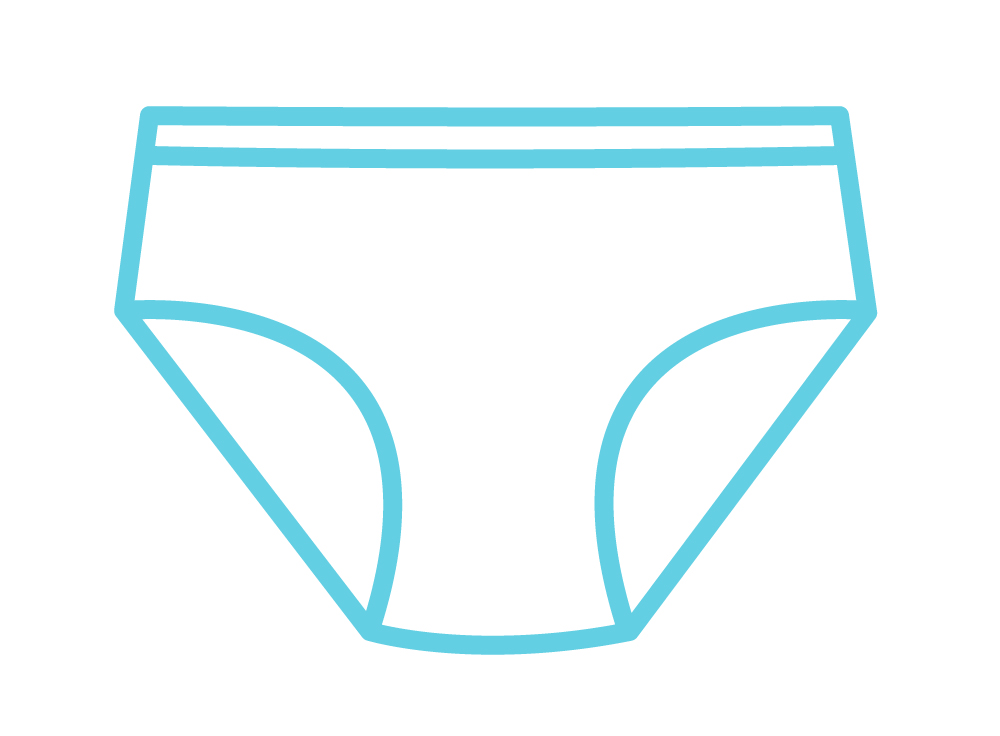 Our brief style is a classic and timeless underwear shape. They are designed so the waistband sits comfortably just below the waist. The back is a little bit fuller, with a slightly longer rise than the front to ensure good coverage. The leg openings are designed to fit securely to prevent bunching. The Lucky & Me brief fit is perfect for the girl who likes a moderate amount of coverage. This style is made for comfort and is ideal for any situation. Shop our Girls Briefs.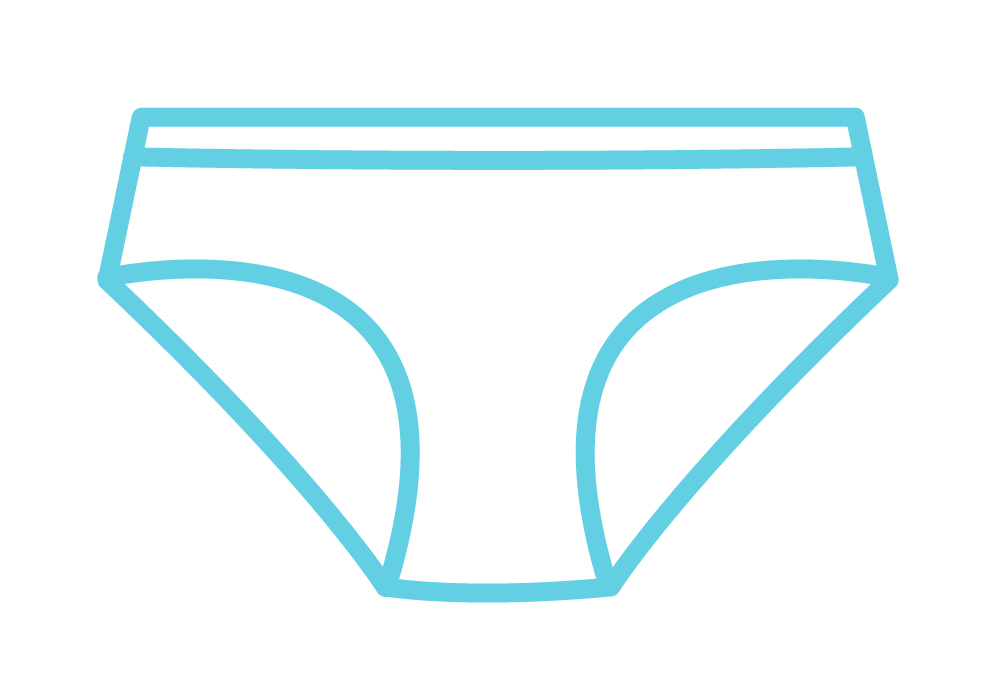 The bikini style of panty sits a little bit lower on the waist, which helps to prevent bulk when paired with a legging or other elastic waist bottom. The bikini has a narrower side seam and shorter rise than our brief style. This shape is perfect for the minimalist girl who likes a panty to do its job without a lot of fabric. And the bikini's slightly lower waistband placement is just more comfortable for some girls. Shop our Girls Bikinis.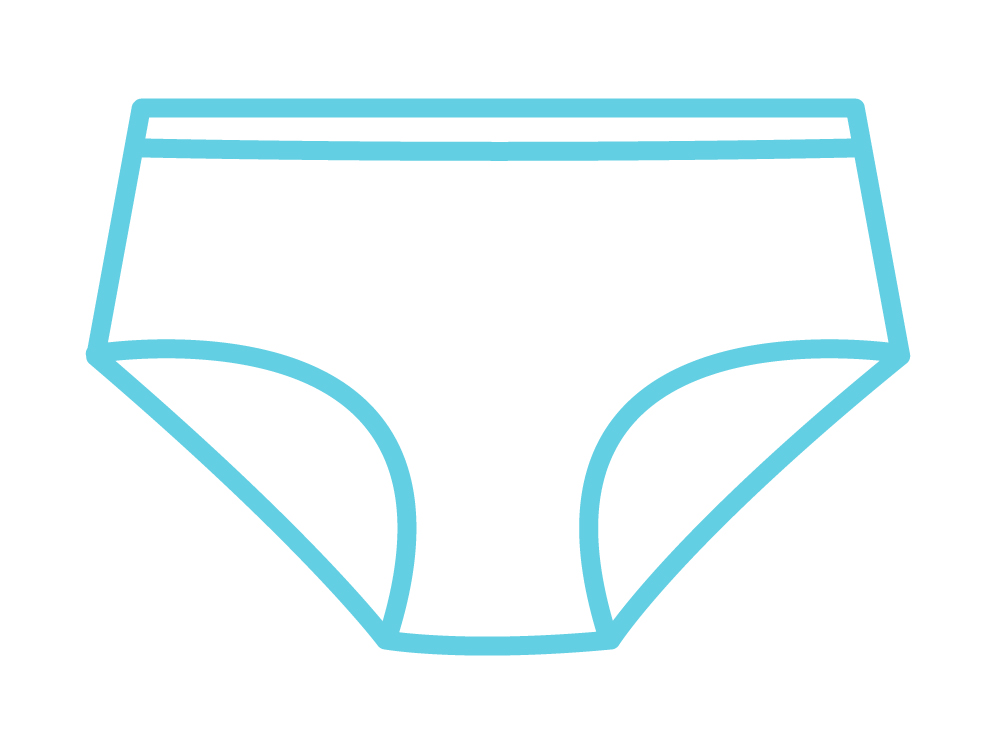 Our boyshort style is fashioned after a boy's brief so it has a shape that's a little bit more boxy. The boyshort shape has a longer rise and wider side seams than our brief, and the waist comes up a little bit higher. Many girls love the boyshort shape for the slightly lower leg opening that provides secure comfort. This panty style is just a more comfortable option for some girls because of the placement of the leg opening and the extra coverage. Shop our Girls Boyshorts.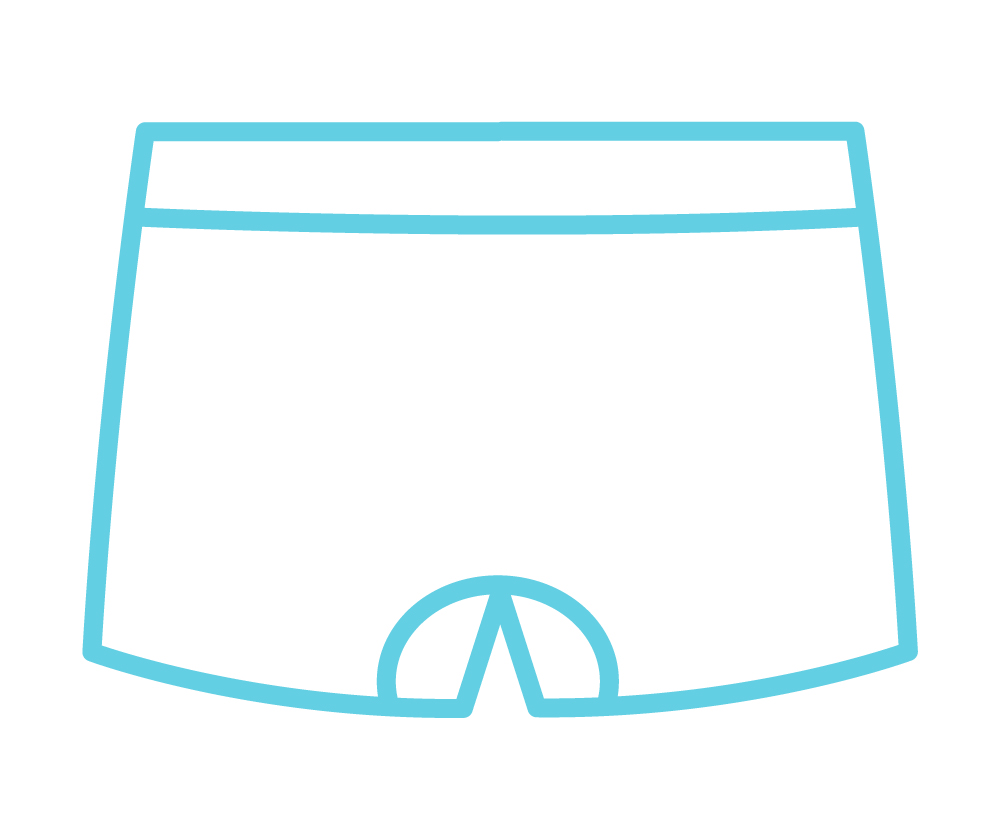 Our shortie style is an undershort with a shorter leg inseam. It is designed to be a truly comfortable option for secure coverage and modesty. Some kids find this style to be the perfect balance. The leg length is longer than a brief or boyshort, and prevents the ride-up some kids experience with other panty styles. And they find the shorter inseam is just the right length for comfort and security.
The shaped gusset of our shortie gives an improved fit for some girls and provides comfort and flexibility. This style is perfect for girls who prefer comfortable, secure coverage. Shop our Girls Shorties.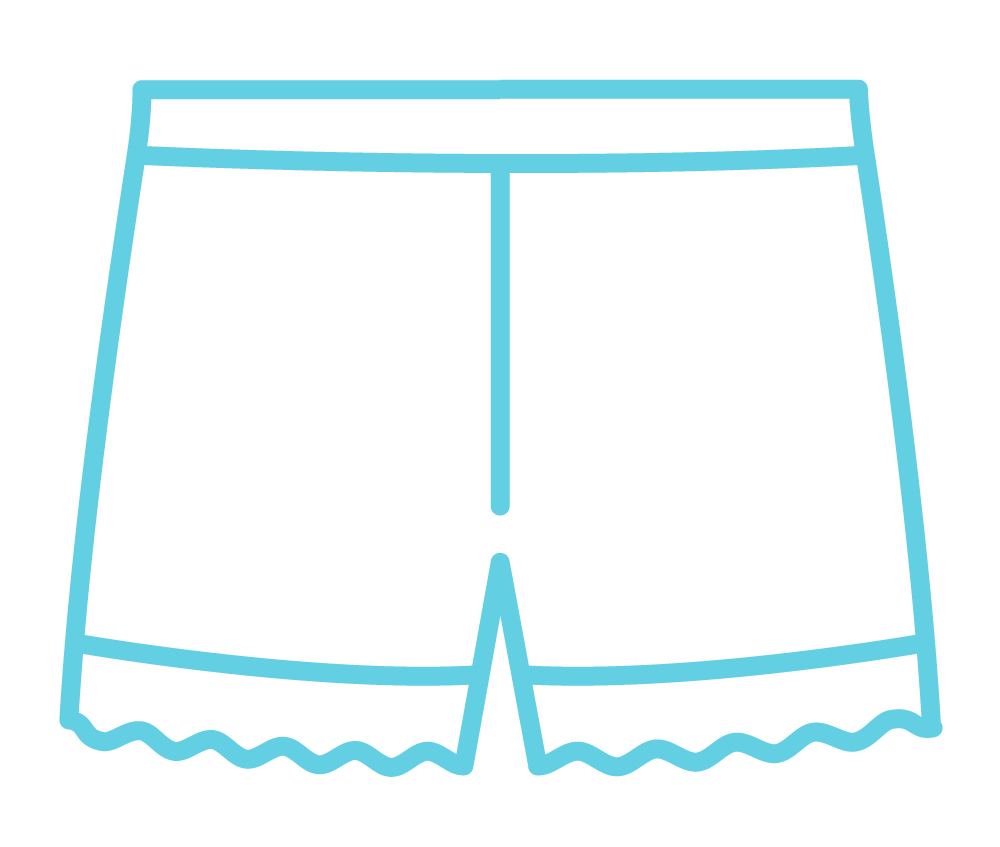 Undershorts are designed to be worn under skirts, dresses, and shorts for optimal coverage and comfort. The longer leg length of the undershort style prevents ride-up and provides smooth, secure coverage for any activity. Shop our Girls Undershorts.
Boys underwear styles come in three varieties: Brief, Boxer Brief, and Boxer. The traditional brief and boxer styles are still the favorites of many, but the hybrid boxer brief is becoming very popular.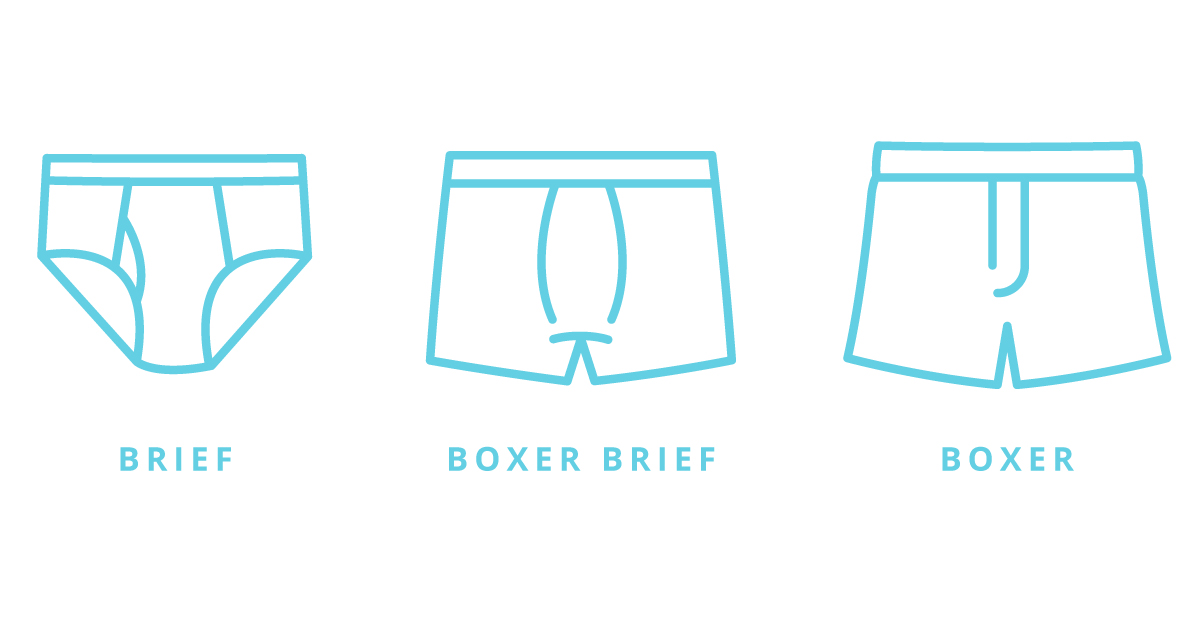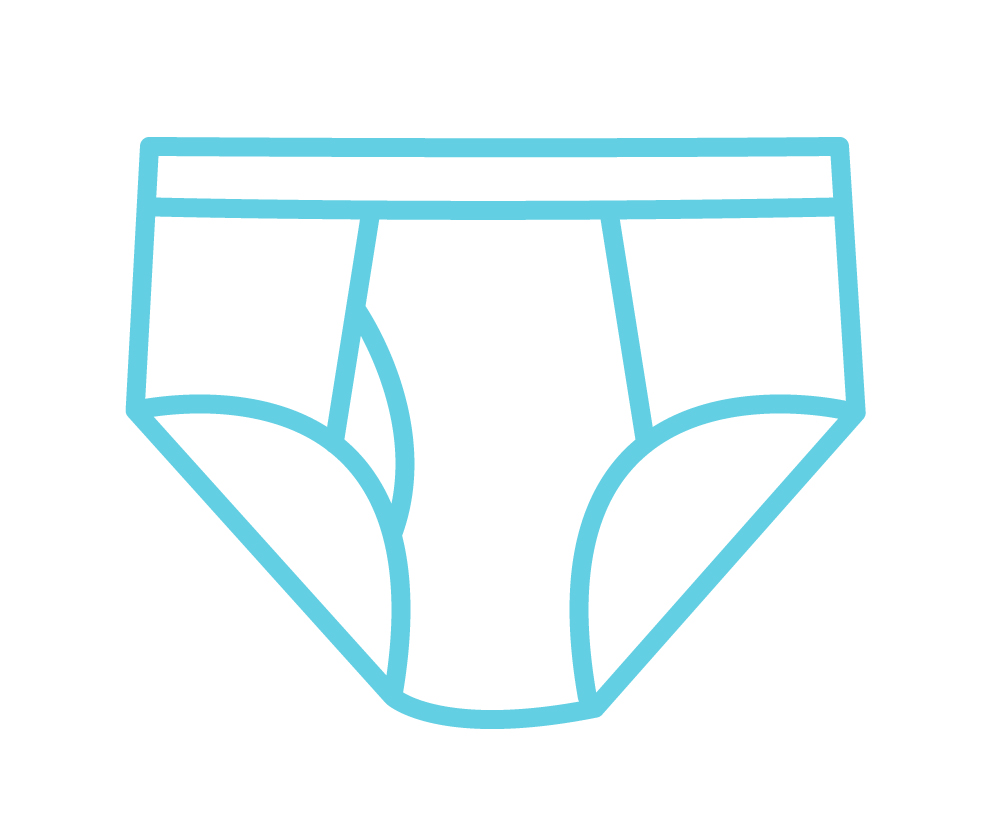 The boys' brief is shaped just like the classic brief that many dads wear. Our briefs are crafted in knit fabrics and designed for fit and comfort. The brief style is perfect for the child who likes the security and comfort of a fitted style. Many kids prefer the feeling of a brief because they don't want to feel the additional fabric of a boxer or boxer brief on their legs. Brief leg and waist openings are positioned for maximum flexibility and comfort. All our briefs have functional fly openings. Shop our Boys Briefs.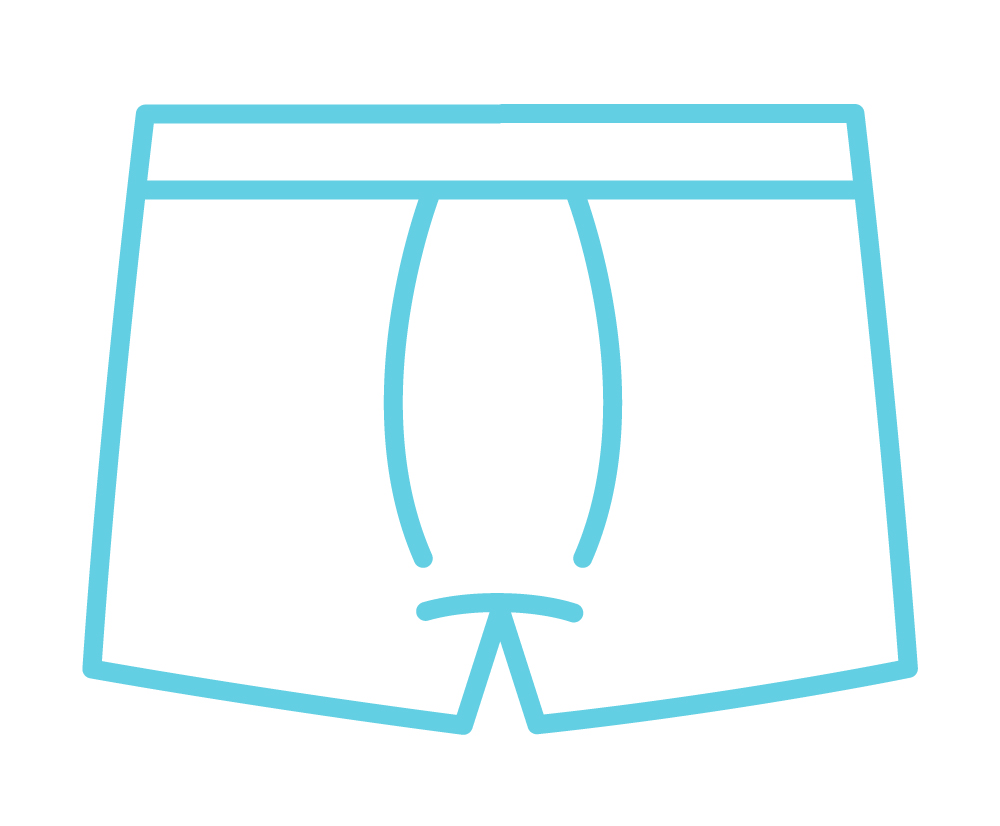 The boxer brief style combines the best of brief and boxer qualities. Crafted in knit fabric, the fit is similar to the brief fit, with a longer leg length. Some kids find that the extended leg of the boxer brief prevents ride-up and bunching. The boxer brief leg is snugger than the boxer, and is ideal for the boy who wants a little more coverage but doesn't like the feeling of a boxer's loose fabric. The boxer brief's knit fabric and construction provides support, and the leg shape provides comfort and security. Shop our Boys Boxer Briefs.
The boxer is based on the traditional men's boxer and can be found in knit and woven fabrics. The boxer is designed to be a looser fit, which some kids find more comfortable. The wider legs of the boxer are ideal for boys who prefer a loose and comfortable fit. There is no leg elastic or snug hem to bind or restrict the boy who wants a more relaxed fit. Shop our Boys Boxers.