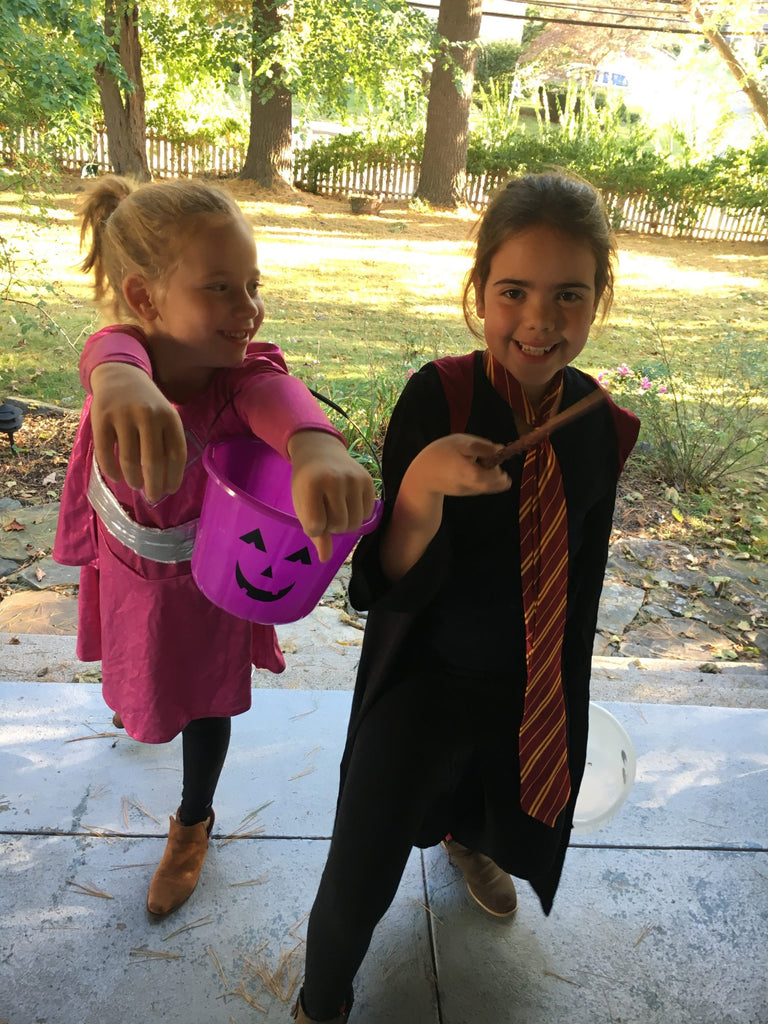 Halloween is almost here and we couldn't be more excited! From dressing up as their favorite characters to getting way too much candy, Halloween is definitely up there as one of our all-time holidays. The hardest part of this day is that it can get pretty cold where kids often have to layer up with sweaters, coats and pants, which sometimes can cover up those cool and creative costumes.
This season, we are sharing a few ways to stay warm where kids can still rock their costumes with ease featuring our Jada Leggings. Read on for more and we hope that you have a happy (and safe!) Halloween.
Why Leggings are a Must-Have for Your Kids' Halloween Costume
1. Keep your legs warm: An easy way to keep those legs warm is to wear leggings. Our black Jada Leggings can allow your child to wear their costume with comfort and ease or even become a part of the costume. Check out how they work with a Super Girl costume and Hermione costume that blends right in.
2. Keeps your kids comfortable: We are all about comfort here at Lucky & Me and know your kids will feel the difference when they wear our leggings. Made with a super soft tri-blend fabric, your kids will love how stretchy, soft, and durable the leggings are.
3. Easy way to transition from school to trick or treating: Halloween is on a school day this year (a bummer, we know!) but you can make that school clothes to costume transition super easy by having your kids wear leggings during the day, and simply wearing their costume over their leggings when they get home.
4. Less constricting than tights: Typically, parents put on tights to keep legs warm. However, tights can feel very tight and constricting to kids. Leggings are breathable, lightweight and durable, making them an ideal way to walk and move with ease.
We offer a variety of colors (plus all black leggings) in our Jada Leggings collection that are available in sizes 2/3-9/10. To learn more about how much girls love leggings, read our blog post.
---
By Serena Norr. Serena creates digital and social media content for a wide range of brands and businesses. She develops multi-media marketing strategies, and manages content across a variety of platforms. Serena is the curator for The Moms Network in Northern Westchester, New York, so she keeps current on all things mom-related and she brings this knowledge and experience to the Lucky & Me blog.