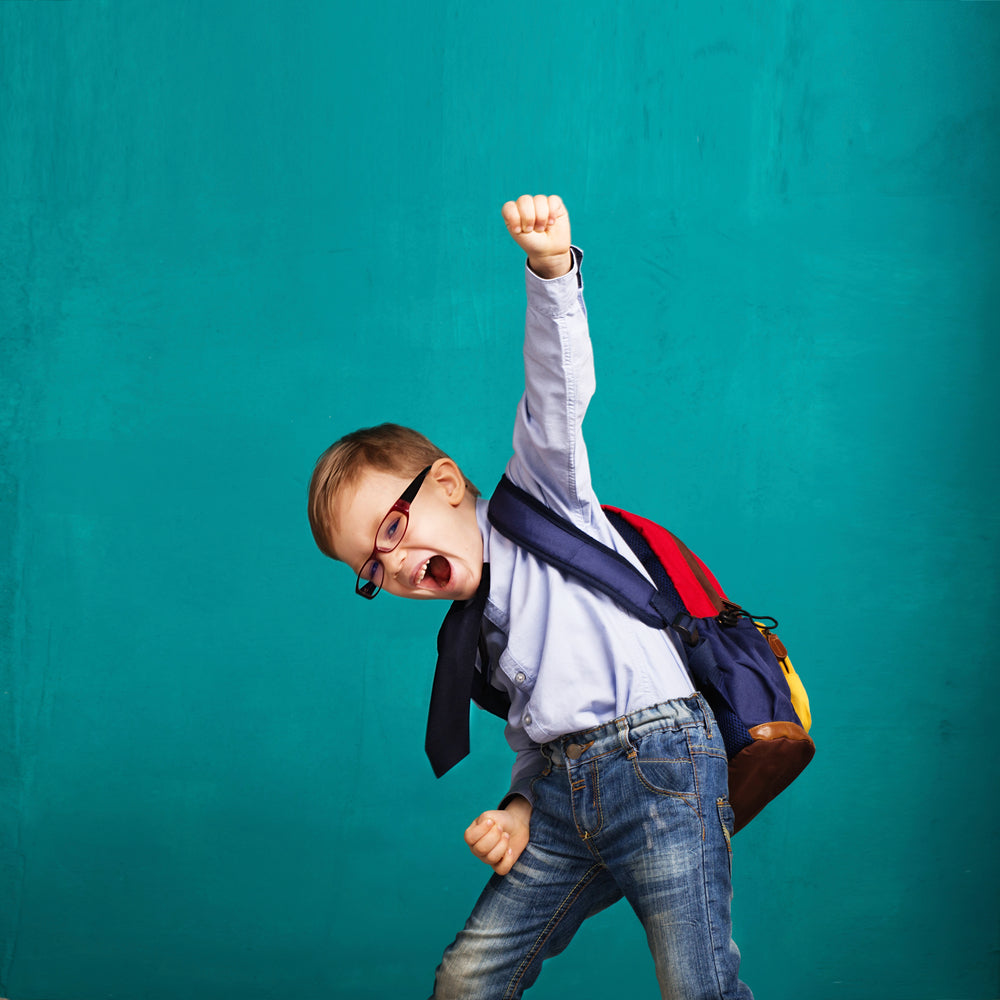 Starting Kindergarten is a huge milestone for both parents and kids. Generally, this is considered the time period when a child is no longer considered a baby anymore as they venture off to a 'big kid school.' While this is super exciting, it can also cause anxiety for both kids and adults as they go off into a new school with new hours, new friends and a new teacher, among many other changes! To help prepare you and your little one for this milestone, we are sharing some ways in which you can both prepare and get ready for kindergarten.
How to Get Your Child Ready for Kindergarten
 Get ready for kindergarten over the summer and be prepared to have an awesome year!
Have playdates: Prepare your kids for all of the new faces that they will see by arranging playdates over the summer. Depending on your school, you may know which kids are already in your child's classroom. If not, you can still have playdates with other kids in their new grade to familiarize them with faces they may interact with and see.
Go back to school shopping: This one of our favorite parts of the back to school season! Get your kids involved in picking their new backpack or lunch box as well as whatever basics that they might need. Also, be on the lookout for sales during this time where you can save big on supplies and back to school clothing.
Visit the school: If your child isn't familiar with their new school, make a point to have a visit over the summer. This can be as simple as looking at the outside or arranging a tour with the school so that they can get to know the details of the building.
Play learning games: In between travel and camp, set aside some time to play some learning games together. Try to stick to board games and learning books--as opposed to online gaming.
Read to your child every night: Kindergarten is an exciting time of discovery and learning that includes reading! Get your child off to the right start by reading to them every night. If they are ready, you can even have them start to sound out words or read to you.
Make sure they know how to clean up and pick up after themselves: Kindergarten is also about more independence where your child will have to pick-up and clean-up after themselves.Have them practice these skills at home by making sure they pick-up after they play or eat.
Practice letters with them: Practice working on the alphabet with them as well as the dynamics of upper case and lower case letters.
Practice colors with them: Art is also another favorite in Kindergarten. Make sure they are prepared by going over the colors that you can do when they draw, create or color in their coloring books.
Practice counting: This is a fun and easy one that you can do in the car, before bed or right in the morning. Have them count as high as they can, as you introduce a new series of numbers every day. By the end of the summer your child might just be able to count up to 100 or more!
Have them pick out their outfits over the summer:While you might have been picking out their outfits during preschool, they might be ready for some added independence. Have them pick out their outfit, including picking out their underwear, the night before to get into the routine of being prepared for the new day.
Make sure he or she can get dressed on their own: Now that they picked out their outfit, they should also be able to get dressed on their own. Practice this over the summer, especially with any laces, buttons, or zippers that are giving them a hard time, over the summer.
Practice name writing: Just like you practiced letters together, you want to make sure that your child can write their first and last name. Have them write it out on their coloring pages, in their books or whenever they create.
Practice sounds: Whenever you read together, practice the letter sounds where you have them repeat them back to you.
Practice sight words: If your child is ready, start to introduce them to some sight words. This can on index cards that you carry around with you, going over them on the road, before camp or when you have downtime at home.
Eat lunch in their new lunchbox: Everything is new in Kindergarten, even lunch! If your child is used to eating at home or food prepared in preschool, you might want to 'test-drive' their new lunchbox during the summer.
Develop their fine motor skills: Practice using scissors, crayons, markers, paint and other materials over the summer. This can include anything from making a simple picture to doodling.
Make sure they mind their manners: Just like they will have to clean-up in school, they will also have to mindful of other people that includes their teacher, other students, administrators and more. Make sure that they understand what is expected of them when they start school.
Make sure they know their details: Of course your pre-Kindergartener will know their name but make sure that they know their last name, birthday as well as their address.
Gross motor play: Sure Kindergarten will be a whole new chapter of learning for your kids, but it's also a time when they will be developing new skills through play. Make sure they have a fun summer, filled with new adventures and experiences. 
Practice bathroom skills: While your little one may be potty trained, you want to make sure that they are comfortable with buttons, snaps and/pr unzipping their clothing as well as that they know about washing their hands when they are finished.
How You Can Get Ready for Kindergarten
Meet the parents in your kids class: Just like your child had a playdate, you'll also want to make sure that you have the adult version by meeting some of the other parents. This can something as simple as a coffee after camp pick-up or a combination playdate with your child.
Call the principal or teacher:Get in touch with your school (if they don't provide you with this information) and call your child's new teacher or the principal. This can be a simple 5-10 minute call where you learn more about the teacher as well as tell him or her more about your child, your fears, goals for the school and/or how you can help out.
Volunteer: A great way to meet other parents in your child's school is to volunteer. Pick and choose what works for you as you integrate yourself in the school. Bonus: your child is still at an age where they will love seeing you at their school.
Attend a PTA meeting: If you can't volunteer, attend a PTA meeting to learn more about what's going on with the school.
Be prepared: Create a check-list at some point over the summer to make sure that your child has everything that they need for the start of school. While this is likely supplies and clothing, it can also include appointments to their doctor or dentist or filling out specific paperwork for Kindergarten.
Let go:We know that this is harder said then done for some, but this is a time where your child will change, develop and really come into their own. While they will always be your baby, you have to let them fly in order to flourish. And, of course, always being their for them throughout the school-year (and beyond!) when they need you.
Have anything else to add? Please share your tips in our comments section - we can't wait to hear from you!
---
By Serena Norr. Serena creates digital and social media content for a wide range of brands and businesses. She develops multi-media marketing strategies, and manages content across a variety of platforms. Serena is the curator for The Moms Network in Northern Westchester, New York, so she keeps current on all things mom-related and she brings this knowledge and experience to the Lucky & Me blog.