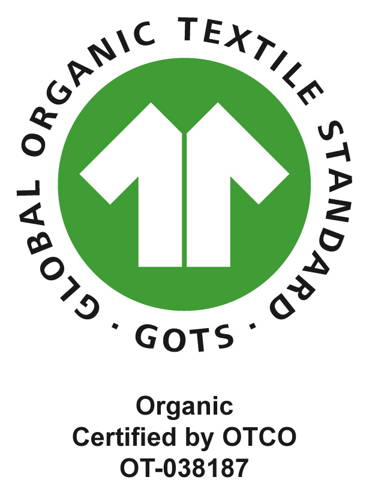 GOTS Certified Children's Clothing
Lucky & Me is proud to be Global Organic Textile Standard (GOTS) certified. As the #1 worldwide textile standard for organic cotton, GOTS certifies that our clothing is truly organic, sustainable, and ethically made.
From the farm to the factory to your little one's skin, GOTS certified organic cotton is held to the highest environmental and social standards every step of the way.
Farmers choose what they grow and take care of the land. Unlike conventional cotton, organic cotton is much better for our planet because it is never made with toxic chemicals or pesticides and produces up to 94% less greenhouse gas.
Every factory is inspected on a regular basis to make sure workers are treated well, paid fairly, and work in safe conditions. Hazardous chemicals are banned, and all waste water at the factories are treated.
Before any GOTS certified clothes touch your little one's skin, they've been carefully tested to make sure there are never any allergenic or toxic residues in the fabric. Since conventional, mass-produced clothes often have toxic dyes that can irritate delicate skin, GOTS certified organic cotton is the safest choice for children.
Want to learn more about GOTS? Check out their official video below.