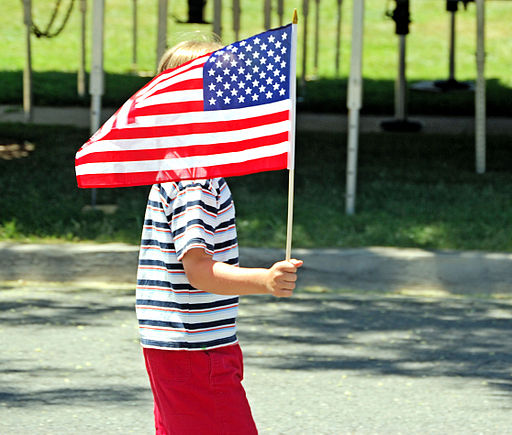 Fireworks are great. But when the sun doesn't go down until 9pm and your preschooler hasn't had a nap, having them stare at bright balls of fire and listen to thundering booms might not be an option. Don't worry! You can still have a great time celebrating with your kids, and make sure this Independence Day is one they will remember for years to come. Here are 5 activities you can take part in that don't involve fireworks this 4th of July.
Make Some Special Treats Maybe this says a lot about what my interests were growing up, but one of my fondest memories of The Fourth is the cake. My mom would make a simple yellow rectangular cake, top it with Cool Whip, and then use blueberries for the stars and strawberries for the stripes. It was something simple and fun for us to make together, and it tasted fantastic. There are tons of American Flag themed recipes on Pinterest that will get your kids excited about this holiday.
Read Books About the Holiday Christmas shouldn't be the only holiday that gets its own special books. There are lots of exciting children's books that can teach your children about Independence Day, how it started, and why we celebrate it. For toddlers and preschoolers, check out The Night Before The 4th of July and for school aged kids, try Judy Moody Declares Independence. Having a special book to read leading up to and on a holiday makes it that much more special.
Do Patriotic Crafts With The Kids Make the holiday a memorable one with crafts! Kids love making stuff, especially when they can wear it, eat it, or see it displayed afterwards. Once again, it's Pinterest FTW in this category. They have tons of ideas for 4th of July crafts that are kid friendly and fun!
Make Your Own Parade If going to see a parade isn't in the cards for you and your family this year, why not make your own? Decorate wagons and bicycles with red, white, and blue streamers and confetti, put on the patriotic crafts that you just made with your kids, and hit the sidewalk!
Study The Flag Simply teaching your kids about the symbolism in the American Flag is a great lesson for this season. Take to the internet and show them just how much the flag has changed and why. Now, there are a lot of boring historical videos and websites out there, but I found an article that's easy to understand and has some simple GIFs to illustrate. You can find it here. You're welcome. The 4th of July can be fun without getting your kids' sleep schedules out of whack for the following days. As long as you're celebrating with family, the memories will be sure to last a lifetime.
---
By Stacey.