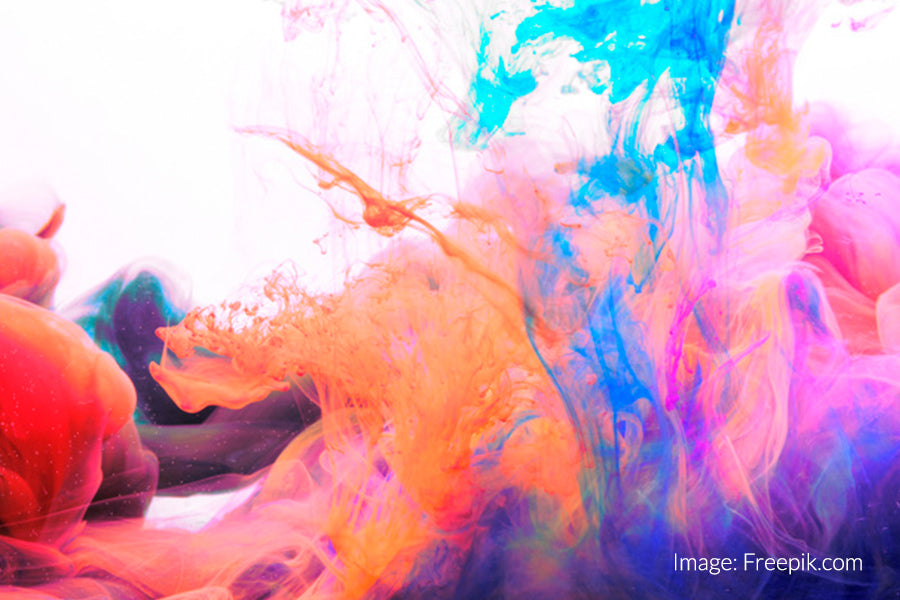 A World Without Color
Can you imagine a world without color? There would be no blue sky, or green trees. No luscious red apples, or yellow lemons. All our clothing would be drab and dull. I imagine everything and everyone would look like an old black and white film – just shades of black and gray fading to white.
Clothing brands use colorful dyes to give yarns and fabrics the vibrant colors we love to wear. In fact, with no dyes, there would be no black – only shades of ivory. It is highly unlikely we would all want to live in such a colorless world. Colorful clothing, and the dyes used to give them this color, make life fun and joyful. So it's important that we understand safe fabric dyes – especially for our children, with their sensitive skin and growing bodies.
Look for Certified Safe Dyes
Surprisingly, there are actually very few fabric safety standards required by the Consumer Product Safety Commission for children's clothing here in the US. The only thing you can be relatively certain of when you buy kids' apparel is that they have been tested for flammability-resistance and lead content. There are no other fabric and dye-related testing requirements. Shocking, yes?
Clothing, especially underwear, is in direct contact with children's skin, often for many hours. This contact can allow any harmful materials in the fabric or trims to be absorbed.
That is why it is so important for parents to be critical shoppers – and to know the brands we are buying for our kids. Good brands, the ones with a social conscience and who are dedicated to corporate responsibility, ensure their kids' clothing products meet a stricter standard of safety.
They will use reliable suppliers who do additional testing. Good brands do everything possible to ensure that fabrics, and the dyes used to create the beautiful, bold colors we love for our kids are free from harmful chemicals.
Eliminate Harmful Additives Through Testing
We test all our fabrics using a standard developed in Europe. 
These tests screen textiles for more than 100 harmful substances such as Formaldehyde, Cadmium, Pesticides, and AZO colourants, potential carcinogens which are banned in Europe and California, but not the rest of the United States! 
These tests are stricter for products that will be worn next to the skin – products like children's underwear. So you can be sure our products are safe for your child.
Is All Organic Cotton Safe Dye Certified?
So what about organic cotton? We often assume all organic cotton products are chemical-free. Unfortunately, that is not necessarily true. Organic cotton is grown without pesticides, true. But toxic chemicals make their way into the fabric during the processing and dyeing stages.
That is why it is important to look for organic cotton products that are certified free of harmful chemicals. Then you will know that the dyes used on the yarns and fabrics are the safest you can buy for your little ones!
---
By Liz Smith. Liz has worked across the globe for many of the world's best known apparel brands, including Justice, Chico's, Victoria's Secret, and Hanes. She has worked closely with dozens of factories in more than 20 countries to ensure that production is of the highest standard. Liz has managed all aspects of garment production, from design through fabric development to sewing and merchandising - so she knows what it takes to make high-quality apparel. Liz is thrilled to share her knowledge about clothes to help discerning customers choose the finest products.