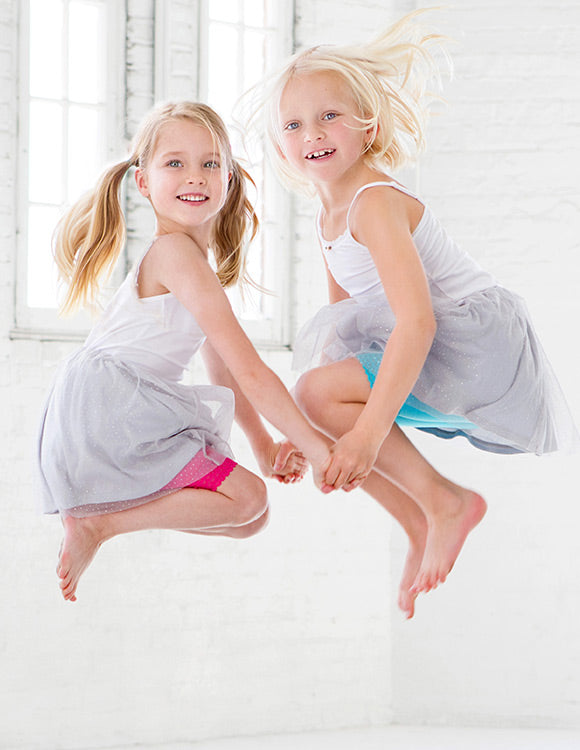 It's only September and this morning, the temperature was 39! As I woke up my daughter, I reminded her it would be cold today and that she should dress warmly. "I know," she said, as she wiped the sleepiness from her eyes. She jumped in the shower while I heated up some leftovers for her breakfast. She prefers to have whatever we had for dinner the night before to any of the usual breakfast foods. Healthier, I know, than cereal, a bagel, or frozen strudel with icing, but my stomach is just not ready to smell last night's dinner at 7:30 in the morning.
As I pass by the bathroom on my way to switch laundry loads, I notice that her idea of dressing warmly is to wear two tank tops. Amazing, I think, she's actually layering her tops for added warmth, which is what I recommended in a post for Lucky & Me last fall. Then, I notice that she's wearing shorts. And pulling a fleece top over the tank tops. And she's still wearing flip flops to school because her sneakers suddenly "pinch my toes" and we haven't had a chance to go out and buy more appropriate fall footwear. I remind her it's going to be cold, but decide to let the wardrobe issues slide for now and focus on doing drills for her math test today. I start with a times table drill, but she's not having any of it.
"I already did one hour of homework last night which is more than I'm supposed to."
"But you have a math test today," I say, "You didn't study for it last night."
"I'm going to tell my teacher that you made me do homework for an hour and I'm only supposed to do 40 minutes." Yep - 10 minutes per grade level, 4th grade, that's the "rule" at school, and for many years also the recommendation of the National PTA (Parent-Teacher Association) and the National Education Association. But I don't think they expect us to set a timer, do they?
"Fine, tell her," I say, wondering when we are ever going to get the point across that the work is not strictly about doing the work, the work is about learning. And thirty of those 60 minutes were spent at the computer picking color, size, highlighting, and fonts for a spelling assignment that simply said: Type each word three times on the computer. You may use different fonts. Does that really count as homework time? I sigh, count to ten, and tell her to go brush her teeth. Meanwhile I search the internet for coping with homework stress, and find these helpful tips.
As she heads out to the bus stop, I walk to the end of the driveway to get the paper. Fortunately, the sun has warmed things up to a toasty 50 degrees, and I don't need to worry that she will get frostbite waiting for the bus. But thank goodness she's wearing an extra layer of a tank top under her tank top. Maybe tomorrow I can get her to wear a pair of leggings under her shorts!
Good layering starts with smooth, comfortable underwear like the Mia Hipster -now available as a colorful set of seven. One for every day of the week! She'll love starting her day with the soft, comfy matching panty, and you'll love the durability and fit of this popular style.
---
By Liz Smith. Liz has worked across the globe for many of the world's best known apparel brands, including Justice, Chico's, Victoria's Secret, and Hanes. She has worked closely with dozens of factories in more than 20 countries to ensure that production is of the highest standard. Liz has managed all aspects of garment production, from design through fabric development to sewing and merchandising - so she knows what it takes to make high-quality apparel. Liz is thrilled to share her knowledge about clothes to help discerning customers choose the finest products.